Our Teas
Browse our selection of handcrafted blends, produced with teas from gardens with elephant-friendly practices. All proceeds will be donated to elephant conservation efforts.
Earthkeeper's Chai (Azella's Blend)
Made from Elephant Approved handcrafted Mother's Tea from Nepal, blended with cinnamon, calendula, almond slices, rose buds, orange flowers, cardamom, cloves and all natural flavoring.
This is our first dedication blend*, composed for Azella, a Petali staff member and college student studying sustainability, environmental science and cultural anthropology.
Purchase Earthkeepers Chai HERE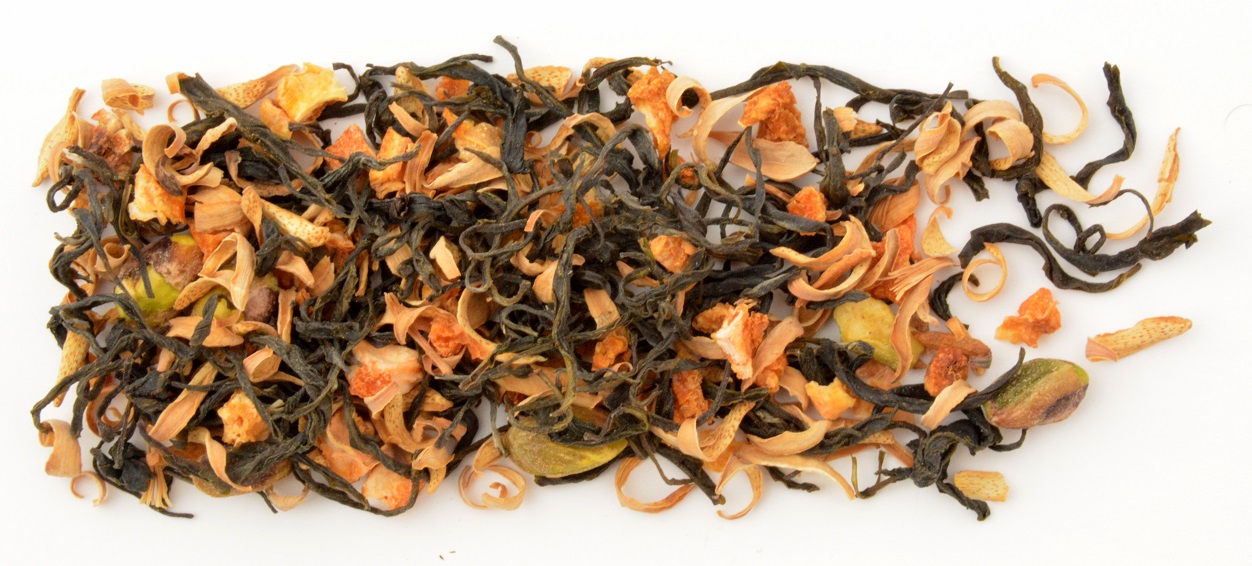 Amit's Blend
Gorgeous full leaf and wiry, medium bodied and flowery Assam blended with oranges, orange blossoms and pistachios.
This tea is inspired by Amit, our field manager in India.
Purchase Amit's Blend HERE.

Pumpkin Chai Latte
Luxurious full leaf black tea grown in bamboo groves in Assam. Accompanied with the finest white chocolate galettes from Belgium, pepitas, butternut squash, cloves, nutmeg, cinnamon and vanilla.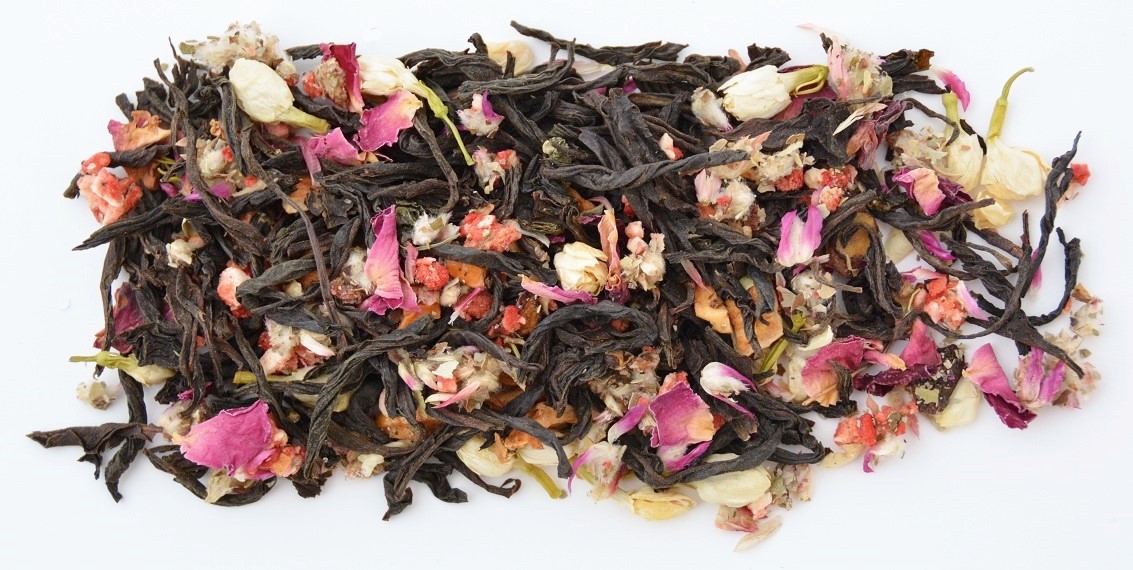 Sweetberry
Beautiful wiry Assam grown in bamboo groves. Blended with jasmine, rose petals, apples, strawberries, blackberry leaf, cane sugar and natural flavors.
Purchase Sweetberry Black Tea HERE
Harry Peachey Blend
A delicate tea blend of white tea, Sechung oolong, and green tea (from a special tea garden near an elehant corridor north of the Assam region) blended with peach pieces, rare peach blossoms and natural peach flavoring.
This tea is a tribute to Harry Peachey, friend and elephant expert, who is dedicated to elephant conservation.
Purchase Harry Peachey Tea HERE.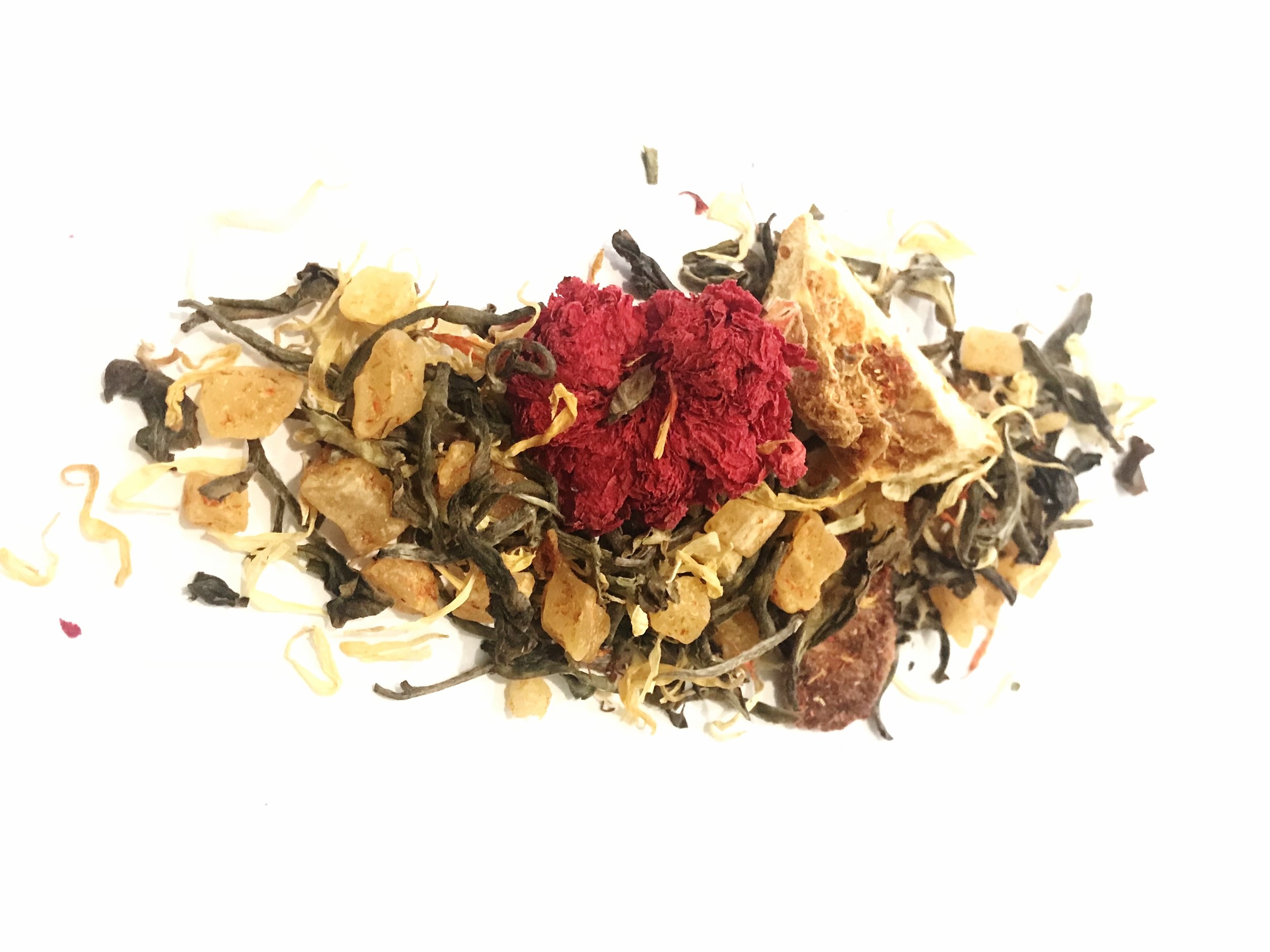 CAROL'S BLEND
An elegant blend of white tea, oranges, mangos, papayas, pomegranate flowers, calendula, apple, pineapple, safflower.
Golden Ring Black Tea
A pure, rolled black tea grown at an Elephant Approved Tea Garden in Nepal. Mildly astringent with warmer notes.
Purchase Golden Ring Black Tea HERE.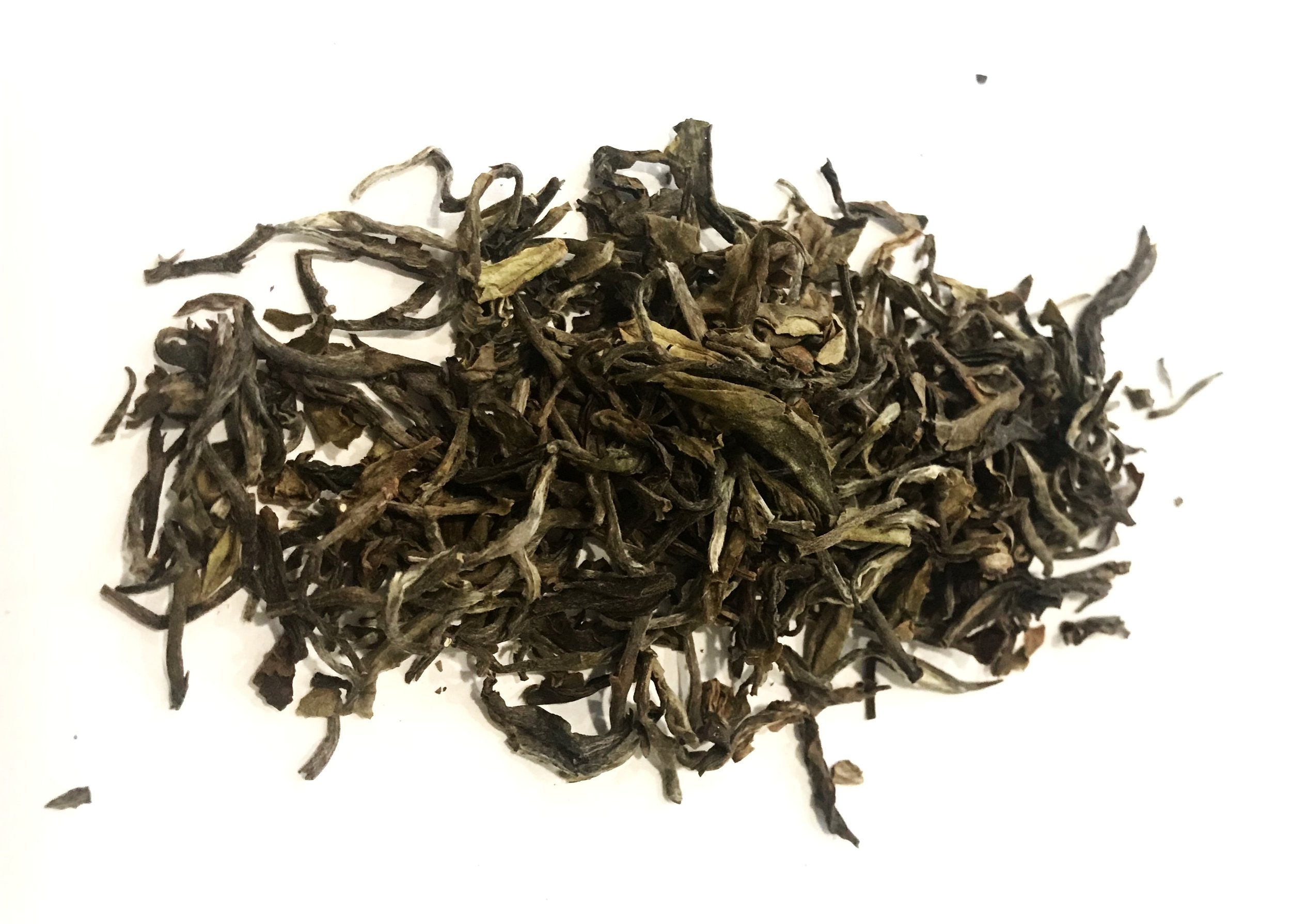 WILD TEA TREE BLACK TEA
A pure black tea from an Elephant Approved tea garden in Nepal. This is a basic, medium body black tea.
Purchase Wild Tea Tree Black Tea HERE.
Silver Needle White Tea
A pure, unblended white tea from an Elephant Approved tea garden in Nepal. Notes of melon, cucumber, butter, sweet cream. A velvety drink.
Purchase Silver Needle HERE.